About Goa Mandali
Yogoda Satsanga Society of India (YSS) was founded by Sri Sri Paramahansa Yogananda in 1917. The mission of YSS is to make available to all the ancient scientific teachings, and meditation techniques of Kriya Yoga for achieving all-round success, well-being, and a direct personal experience of God. YSS has more than 200 centers across India to help all Truth-seekers to experience the power of group meditations and to share in spiritual fellowship. Yogoda Satsanga Dhyana Mandali - Goa is situated in Porvorim in PDA colony surrounded by lush greenery and overlooking the ...
News and Announcements View All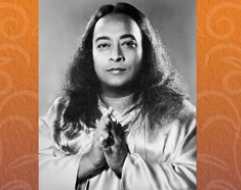 Thank You for Your Loving Support to Paramahansa Yoganandaji's Work
We are deeply touched by the love and support we have received from all of you, devoted members of our beloved Gurudeva's divine spiritual family, during a year that may go down in history as one of...
Read More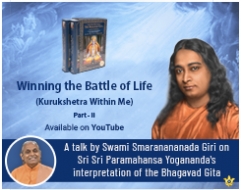 VIDEO: "Winning the Battle of life (Kurukshetra within me) — Part II" by Swami Smaranananda Giri
In this talk, based on Yoganandaji's interpretation of verses 2 and 3 of Chapter I, Swamiji explains how to overcome bad habits by the calm, inner light of intuitive awakening which can be...
Read More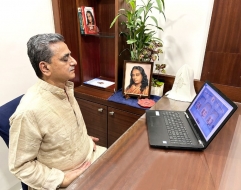 Join Online Meditations led by YSS Sannyasis
We invite you to join us on Tuesday evenings for online meditation conducted by a YSS sannyasi. This programme begins with the practice of the Energization Exercises along with a recorded video,...
Read More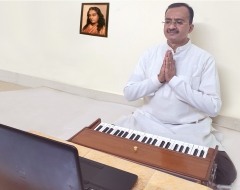 Online Meditations Led by YSS Devotees (English, Hindi, Telugu)
In addition to the monastic-led meditations, we also offer meditations led by devotees on the weekly calendar of the YSS Online Dhyana Kendra....
Read More
SUBSCRIBE FOR UPDATES AND NEWS
You can now subscribe to receive the latest updates, happenings and events from Goa Dhyana Kendra